Now MAXIMIZE Your Sales Potential By Unlocking The Pro Upgrade…
Unlock 30 MORE TalkingFaces With Different Outfits Covering Dozens of Different Niches,
PLUS 60 PRO Human Voices, UNLIMITED Re-Facing, 150+ Greetings, And Future TalkingFaces!

Congratulations on taking the initiative to get TalkingFaces!
Our Pro Upgrade Was Built With ONE Thing In Mind.
To Give You What You Need To Land As Many Clients As Possible.
Take A Look At The NEW TalkingFaces You Can Have Working For Your Business, IMMEDIATELY…
This Is The ULTIMATE Upgrade
For Your TalkingFaces Account
– Especially For Commercial Owners!
You can get more of everything you need to offer the most to your clients and charge premium dollar.  As a commercial license owner, you'll have maximum firepower to land more clients across dozens of different niches!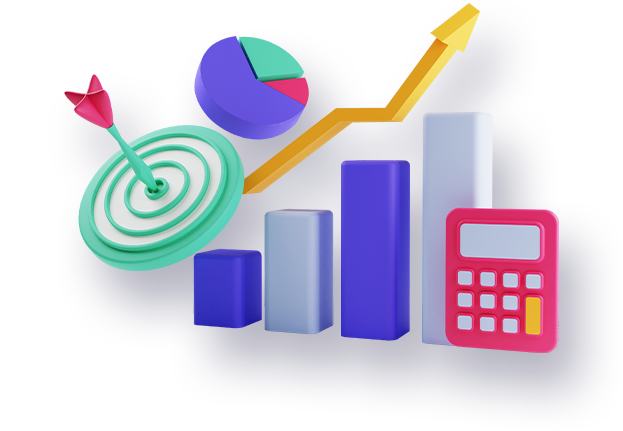 Remember:
The Value Of ONE TalkingFace Is Priceless..
To be able to simply type what you want your TalkingFace to say, and the result be perfect with a real human voice over layed on virtually any webpage, is technology that is beyond anything we've ever seen to date…
Now you'll get even more TalkingFaces, unlock unlimited re-facing for unlimited unique TalkingFaces, unlock Pro voices to use, and more.  We can't pack anymore into this amazing upgrade at this price!
​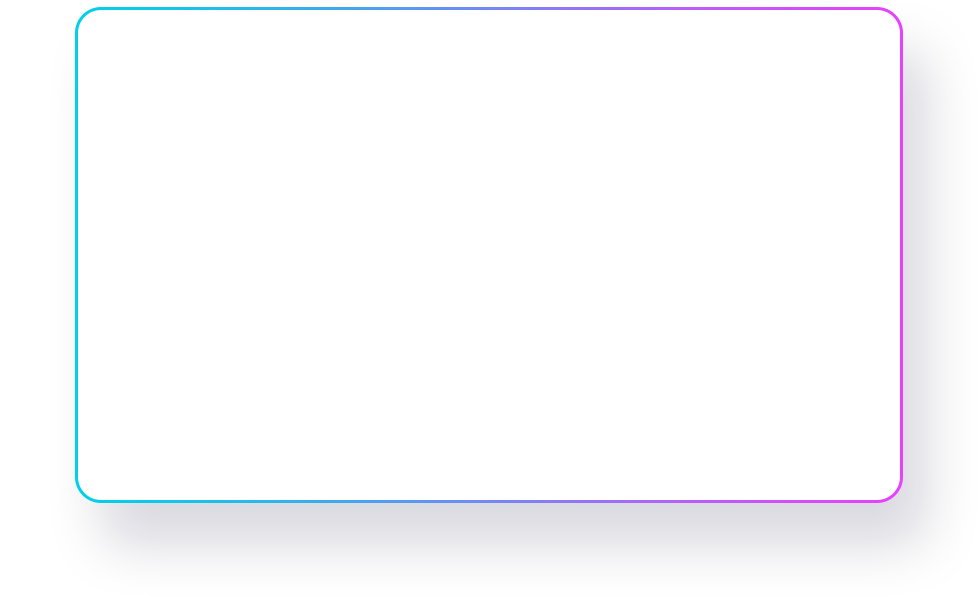 Get TalkingFaces PRO, Today!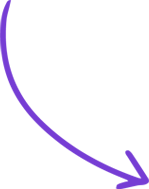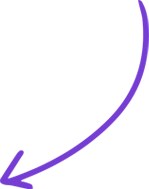 Boost Your TalkingFaces Inventory And Appeal To More Clients For Added Sales Potential
PLUS 60 Additional Pro Human Voices!
In addition to the 30 TalkingFaces you get now, the future talking faces we'll deliver to your membership over the next year, the unlimited re-facing and additional previews, you will also unlock 60 new human English voices to use in your videos
further maximizing the variety of different TalkingFaces services you can offer clients! 
Listen To The Quality Of These Amazing New Voices, You Will Unlock IMMEDIATELY…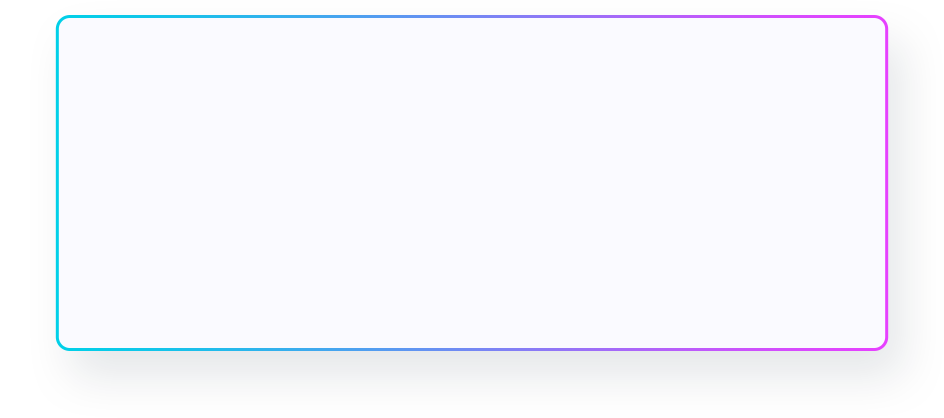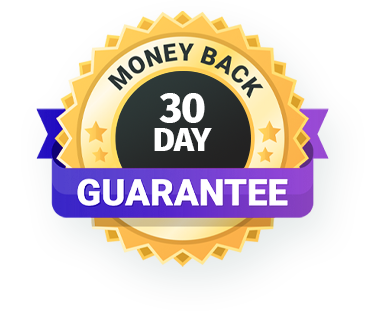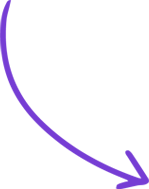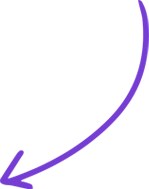 Plus Future Releases of New TalkingFaces For An Entire Year!
That's right! Over the next year we'll be releasing BRAND NEW characters in more niches and you'll have them uploaded to your membership as soon as they're available!
UNLIMITED RE-FACES & MORE PREVIEWS!
That means you'll be able to create an unlimited number of unique TalkingFaces (right now, the commercial option allows you to create 10).  
​
You'll NEVER run out of unique TalkingFaces to offer your clients – that unleashes a massive sales potential for you and your services. You'll even get 150+ additional greetings to make sure that each TalkingFace you create is exactly what you want before you actually create it.  
Here Is A Quick Recap Of
Everything You Get Today!
30 Actors and future actors (with outfits included - Multiple outfits that fit all niches like nurse, doctor, business outfits, gym outfits etc)
60 Extra Pro Real Human Voices
150+ "Auto-Play" Greetings ( 47 TalkingFaces x 3 Greetings Each )
Unlimited Faces For Reface - Create Unlimited Faces
Future TalkingFaces For One Year
Launch Discount Pricing 
Ends Soon!
Clear and warm voice. Robert's voice is a very good voice for motivating listeners either selling products or delivering news. 
Familiar and accessible. #Male #Middle-Aged #Powerful #Informative #Dramatic #News #US 
#Male #Powerful #Trustworthy #Middle-Aged #Ad #E-Learning #British 
Gentle and balanced voice which is good for influencer talks. 
#Female #Young #Adult #American #Engaging #Excited #Explainer #Ads 
A very warm voice which you can use for any concerns such as for e- learnings, audiobooks, narration and for advertisements.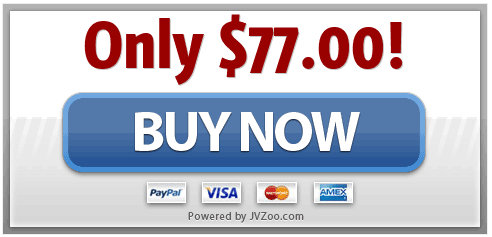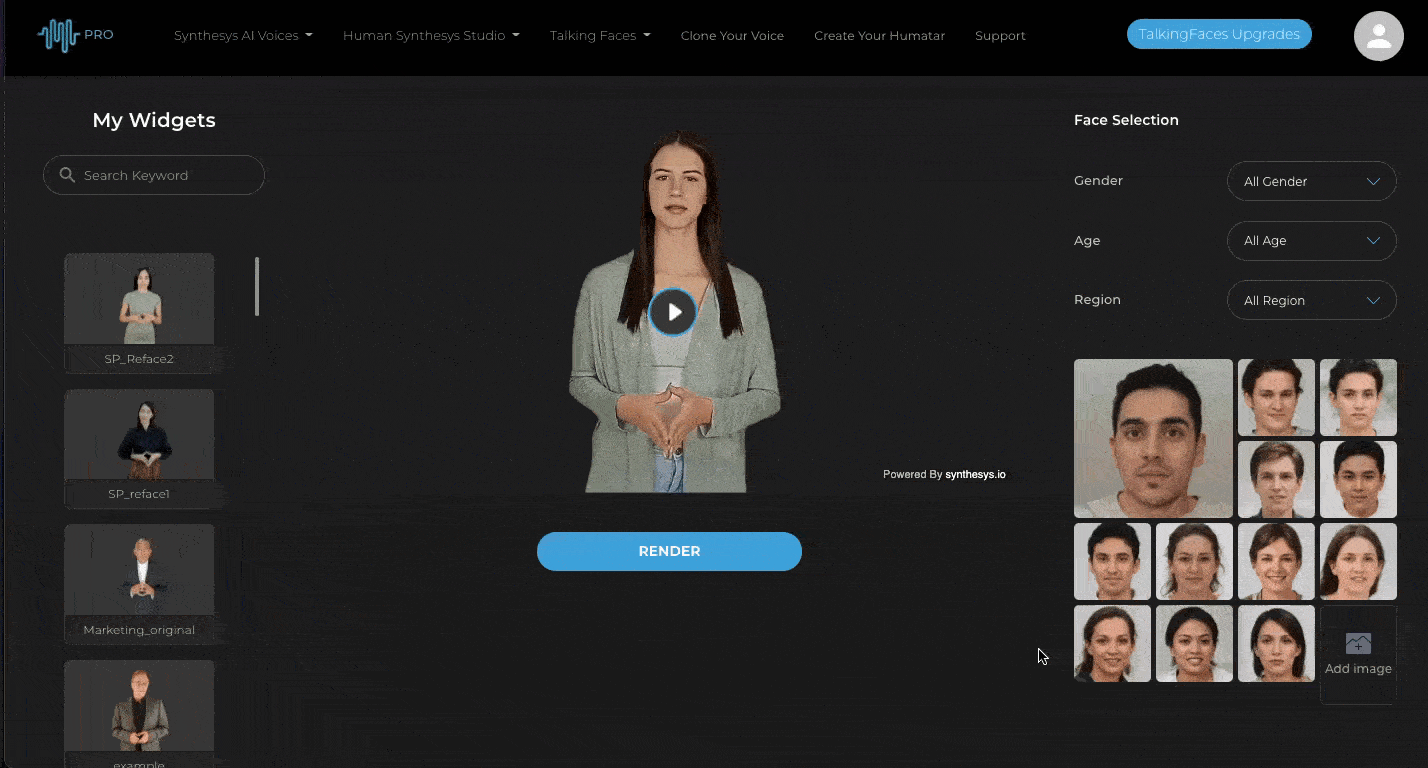 EXPERIENCE TALKINGFACES PRO REFACE TECHNOLOGY

LEGAL AGREEMENT
​
NOTE: By PURCHASING this software or RECEIVING IT as a PRIZE, YOU are LEGALLY AGREEING that you will NOT use the Humatars, the voices, or the videos from this software, TalkingFaces By Synthesys, for the purposes of endorsement or impersonation, or for any purposes where it may be deemed unethical, immoral, or illegal. You also agree not to use these in any "blackhat" type sites.
You fully acknowledge that TalkingFaces By Synthesys is not responsible nor liable for content generated through this voice skin or videos.
By PURCHASING this software or RECEIVING IT as a PRIZE, you FULLY UNDERSTAND that you can be PUNISHED BY LAW if you create and distribute fake news, false information, defamatory or foul content.
​
​
​
​
Copyright © All rights reserved.
​
​